What You Will Learn
Complete Step by step home study

 

program
how to find the most profitable niche markets
Strategy I use to guarantee success
How to create your content in an afternoon
How I create kits for maximum profitability
How to create your listing
How to rank instantly
How to scale
Training modules
Getting Started
Finding your niche
Finding your product
Creating your content
Creating your listing
Sending to Amazon
Easy ranking
Scaling your business
Miscellaneous
Recap
First 15 Fast Action Bonuses 
Live Group Calls
Amazon membership upsell
Selling digital courses on Amazon
$500 Discount
48 Hour Fast Action Bonuses 
Creating the Perfect experience

 

($897)
Outsourcing

 

Everything

 

($497 Value)
Secret Advance Strategy

 

($897 Value)
Amazon Upsell System

 

($997 Value)
Testimonial
Hi Greg. I wanted to give you an update on my progress using your system. I signed up for your program after I saw you speak during the Warrior event at the end of Sept. I felt your program was right up my ally. Here are my Amazon sales less than 40 days into your program. I think I found a nice niche. Im only selling an audio cd at the moment.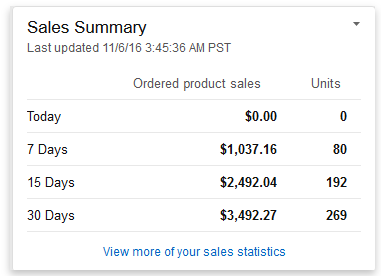 Update, here is the new screen shot only two weeks after the first one.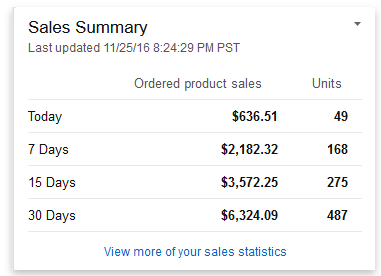 Greg, Thanks for a hot system. This really works!
James
Update.  This screen shot came in less than two weeks after the last one. Way to go James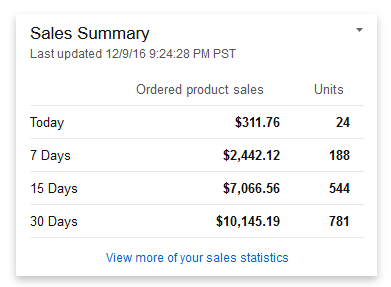 Testimonial
Thank you so much for your time and help today. Our session was supposed to be half an hour, but you spent almost 2 hours with me, coaching me, sharing stories, coming up with some fabulous, out of the box ideas for me to implement with my websites.
You got my brain fizzing and sparking with excitement to help my husband with his local business, and to take my business to a level I had barely dreamed of. Oh, and you reminded me of the importance of dreaming too!
I had been feeling so stuck, but you have lit a fire in me and I can't wait to let you know how well we are doing after I start to implement your ideas.
I encourage anyone who needs more ideas than they could possibly come up with themselves, or who needs inspiration and encouragement, to get your coaching and help, it is priceless.
You are awesome, Greg!
Susie G
Blessings to you and your family,
Testimonial
I just wanted to drop you a line to say thank you for taking
3 1/2 hours out of your day to provide me with your vast knowledge
and expertise.
I really appreciate all of the unique strategies, tactics, scripts,
and so on that you provided.
Man, you have my head spinning in circles with actionable plans that
I will put into place immediately.
I've always told my wife that I would love to get coaching from you.
I can't wait to get the audio so that I can quickly prioritize and execute
on what you taught me.
I remember a lot, but I'd like to listen to the Audio to get the details.
I'm like you, I love marketing, technology, and business building.
I like your unique approach, because I don't want to approach marketing
the way everyone else does, I like ninja-type marketing.
I meant what I said about your courses being the best that I've ever purchased.
I see why you are soo successful, which is the same thing that my wife said.
I know of no other marketer that's soo personable with their customers and clients.
Well, until we chat again… Take care.
Rodrick E
Get Started Today
Or